Linguist Stephen Krashen states in this interview with Noam Chomsky that high-interest, low level readers hold the key to language learning and literacy. His main argument for this is that developing a habit of reading for pleasure is the key that opens readers up to vocabulary, writing, academic language, spelling, grammar, and content-area topics. 
Providing leveled readers does not mean we are lowering expectations or denying access to higher-level texts for our students. According to "Let's talk equity: Reading levels, scaffolds, and grade-level text", it does mean that reading levels tell you the size of the stool or ramp you need to provide for each student to access complex, grade-level texts. 
If you haven't seen the fence visual being referenced, it's a genius way of looking at scaffolds and how they assist our learners in achieving objectives and standards for their grade. Using leveled readers are just one way to lift our students up so they can see over the fence. I teach multilingual learners, so scaffolding is just a way of teaching life for me! Other scaffolds I use can range from visuals to sentence frames to using the first language in addition to leveled readers. The goal is to make our content comprehensible in order for students to stay interested and decrease the likelihood of them feeling overwhelmed.
In The Best High-Interest Books for Struggling Middle School Readers, Scholastic says that high-interest, low-level books, or hi-lo readers, are well-written, engaging books on topics that are cool, hip, and relevant, but also books that they can read with relative ease. If you have a middle or high schooler who may be a struggling or beginning reader in English, the last thing they want to do is carry around or be seen with a book for little kids that is not age-appropriate. Here are some resources that students won't be embarrassed to read in class in front of their peers.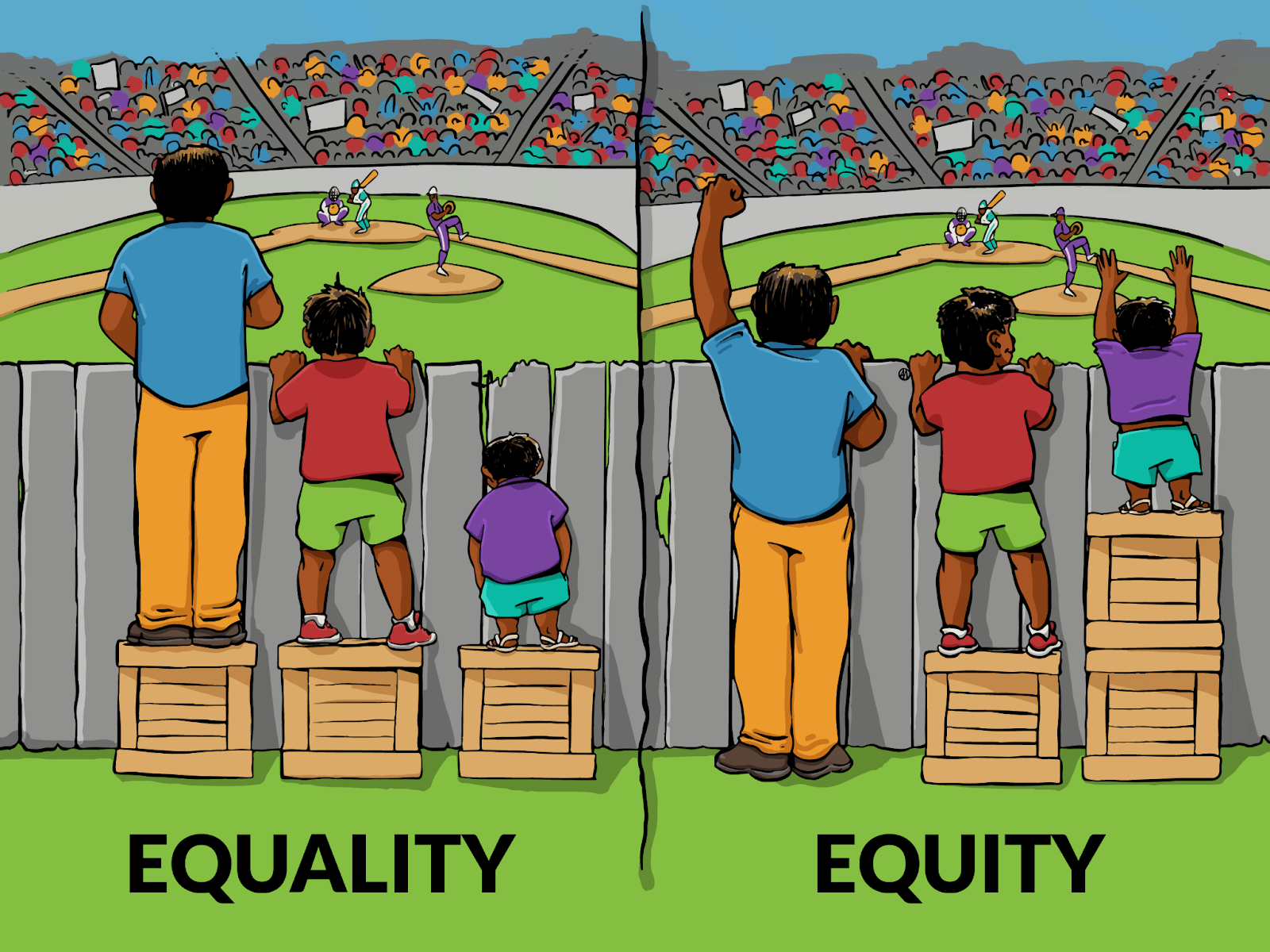 Saddleback Educational Publishing
One of my favorite resources for hi-lo books is Saddleback Educational Publishing. Saddleback has resources for ELL/Newcomers, tweens, and teens, as well as digital options. Saddleback is also the only resource in this list that is not free, so if you have school funds or if you want to request Title I or III readers for your school, they are a great place to start. If you are looking at free resources for now, they do have an excellent webinar series that is free and ongoing! I consider them one of the best out there and recommend them all of the time to fellow colleagues!
ReadTheory
ReadTheory has a large library to choose from  between 1st to 12th grade, as well as ESL and SPED worksheets and tips. Teachers can look at the grade level a student may be reading at and choose a text from there that may be of interest to them. This is a great way to differentiate learning, especially during a "you do" portion of the lesson. For example, say you read a text together as a class, had them do some paired reading, and then for independent reading, you may assign one of ReadTheory's texts at their level to work with. Or, you could choose one little part of a grade-level text to read as a class so that all students are exposed to the grade-level content, but during paired reading, use a different text and pair students up by reading ability. There are different ways to differentiate in your classroom, but ReadTheory has your hi-lo texts for any grade! Their online program automatically adapts to a students' ability level, while also offering them high interest texts.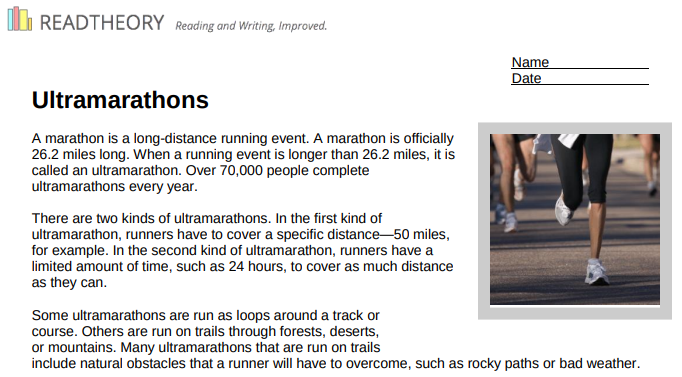 ReadTheory's Ultramarathons for 7th Grade
ReadWorks
ReadWorks has plenty of features to make your texts equitable for your learner. Their texts offer audio that the speed can be adjusted, StepReads for some texts, a collection for English Learners, boost and challenge texts, and lots of fiction to garner interest. According to ReadWorks, StepReads for 2nd through 12th grade preserve key text structure attributes, vocabulary, syntax, and content of the original passage but scaffold emerging, beginning, or struggling readers by allowing them to read a more accessible version of a passage before tackling the original grade-level text. For kindergarten and 1st grade, StepReads contain words with a higher rate of decodability. But the best part? It's free! You just have to make an account and you are good to go.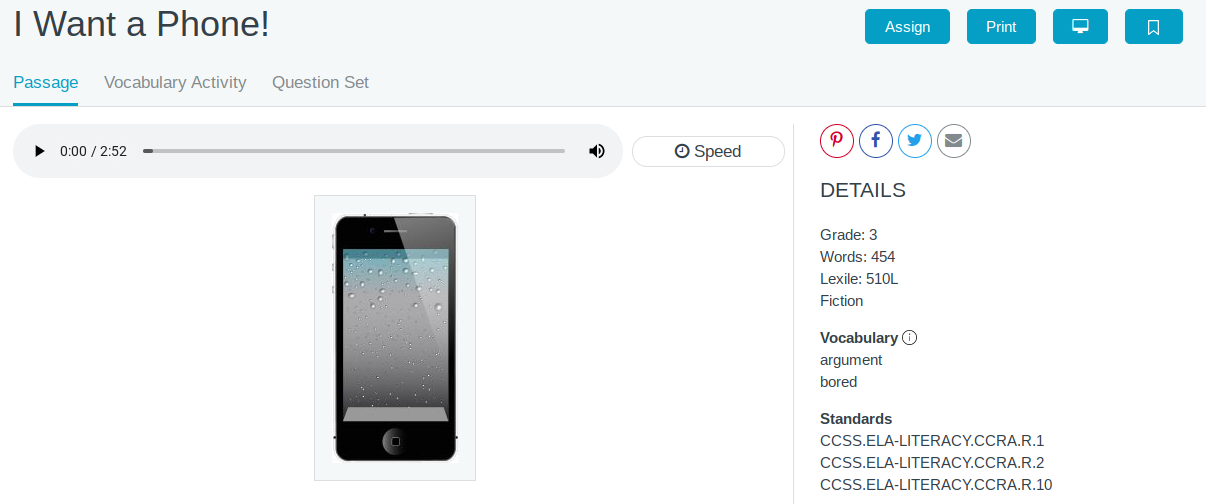 Newsela
What I really love about Newsela is that they have articles in Spanish and lexile levels can be changed in either Spanish or English. So even though some of your students may be reading at different lexile levels, you can still discuss the text as a whole and answer the text-dependent questions that go along with it. Not all texts are available in Spanish, but there are a good amount. Also, Newsela is free but there are other features that you will need to pay for. What's exactly for free? Articles with 5 reading levels, reading quizzes, writing prompts, the ability for students to annotate, and the ability for teachers to assign texts. Check out more information here.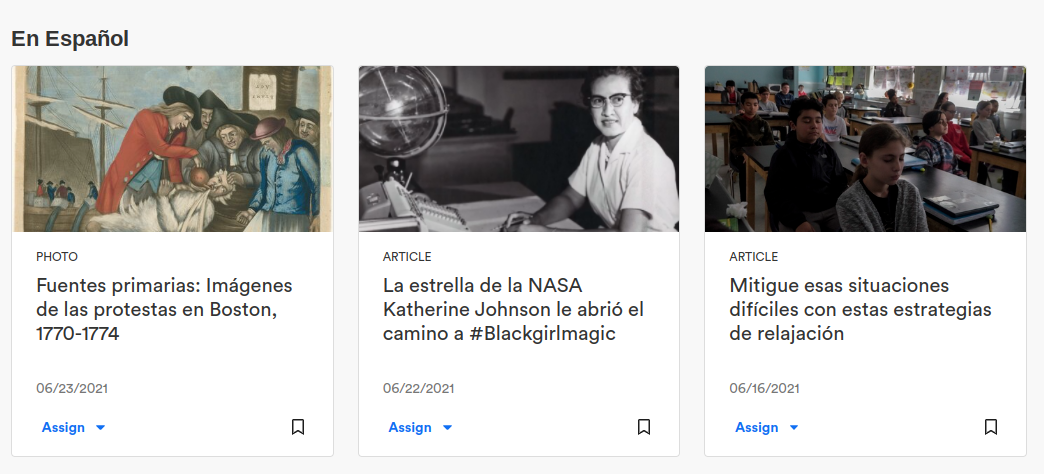 Keep your students in mind
The beauty of using hi-lo texts is that they really personalize learning for your students. It's all about thinking about your students, their reading or language levels, and deciding what text would be best to support their learning and help them see over the fence. As they continue reading high-interest books and developing a love for reading on their own, you will see their reading and language levels go up as well.
When deciding on texts to choose for them, ask yourself:
Are my students interested in this?

What experiences in their lives may suggest they will enjoy this?

Can I see them reading this text or book outside of the classroom and in their homes?

Would they be excited to tell a friend about this?

Would they be embarrassed if another student saw them reading it?
If you keep these questions in mind, you can feel confident in assigning texts that will sow the seeds for a lifelong love of reading!